Feb 1, 2018 - MRSC Student Session
Executive Director Ms. Ross speaking to Mayor's Rising Star Council students, Neiman Marcus, DART and Mayor's Star Council representatives about the history of the Queen City neighborhood and the Park South YMCA.
Facilitator Crystal Perry and MSC class member Emily Garvin lead a discussion about the student vision for the future of this neighborhood. Students tour the neighborhood to engage in experiential learning. The local Dallas artist both listens and actively participates in the conversation while beginning to sketch at the bus stop.
Ebony Lewis - our award winning artist
Ebony leads a conversation with students as ideas are sparked and shared.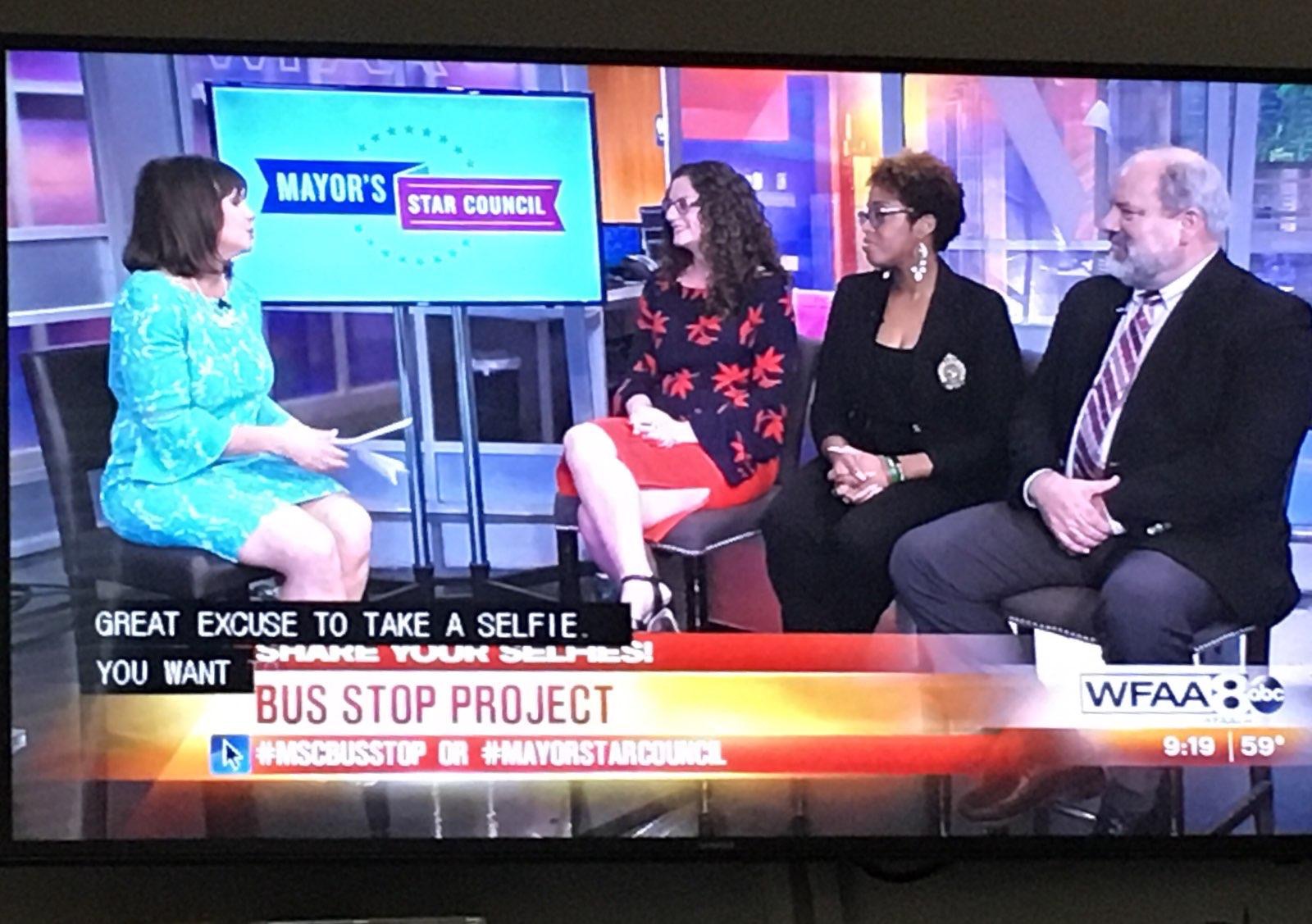 MSC Executive Director Diana Einstein
Park South YMCA Rodrigua Ross
DART Media Representative Mark Ball
A special thank you to our sponsor, Neiman Marcus
Kevin Hurst, Director of Charitable Giving & Associate Volunteerism, addressing the community at the installation ceremony and celebration on April 13, 2018.