Mission Statement
To empower the next Generation of students to actively participate in their communities and neighborhoods as leaders of change.
Objectives
1. Identify and nurture potential future leaders from Dallas high schools.
2. Integrate those future leaders into their respective communities and service learning initiatives.
3. Build relationships between communities and neighborhoods.
4. Provide ongoing leadership development and group mentorship through a broad based mentor pool.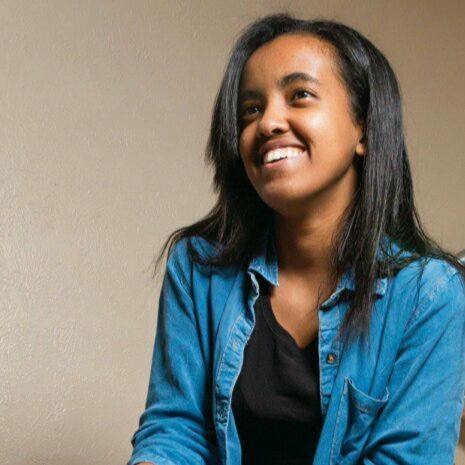 "A senior at Lake Highlands high school, I look back to a time over ten years ago to a life in my home country Ethiopia where my father was incarcerated by the government for his participation in the campaign of a party other than the incumbent. Our families, friends, neighbors and acquaintances did nothing to help out of fear, a lack of a united front, and ignorance. After a year long incarceration, my father was released and my family fled to Kampala, Uganda to live as refugees. I remember a community where, despite their warm friendliness, I never felt included. I never felt like my voice mattered. I never felt like I belonged.
Seven years later we landed at DFW to start yet another chapter of our lives, one filled with the promise of success and freedom, justice and opportunity. And yet the first year here was one of the hardest because of the cultural shock, low level entry jobs, and the Texan accent that was oh so hard to keep up with. But I am glad to say that was short lived. Amazing teachers and counselors that went out of their way to help, fellow immigrants that lent a helping hand and groups like Mayor's Rising Star Council made all the difference.
Despite it being my first year in the program, I have learned a lot and have been inspired to reach more than I thought possible. The interaction with students from different parts of Dallas was an eye opener for me with regards to my perspective of the city. Instructed to make a friend from a different part of Dallas, we were assigned to pay a visit to each other's part of the city. We were also invited to attend the event called Engage Dallas were the Mayor's Star Council, the Mayor of Dallas and other very influential people like Mark Cuban were present. We have participated in the design and voting of the picture for the Dart transport system in addition to many other projects like teacher appreciation. The role this program has played in my life is actually more than I anticipated. While I always knew I wanted to fight for justice and speak for immigrants like myself, I never really thought that dream was possible. This program has brought me in contact with inspirational speakers and helped me see what I can do locally. I see how every decision made as a community in unity is a step forward. I am planning to be involved in projects like these and more. I will be attending Texas Wesleyan University in the fall and will be studying Political Science. I would like to thank everyone involved and especially Ms Christie Myers and Mr Adam McGough for their work and patience that has served to inspire me to pursue my dream to change my community for the better."